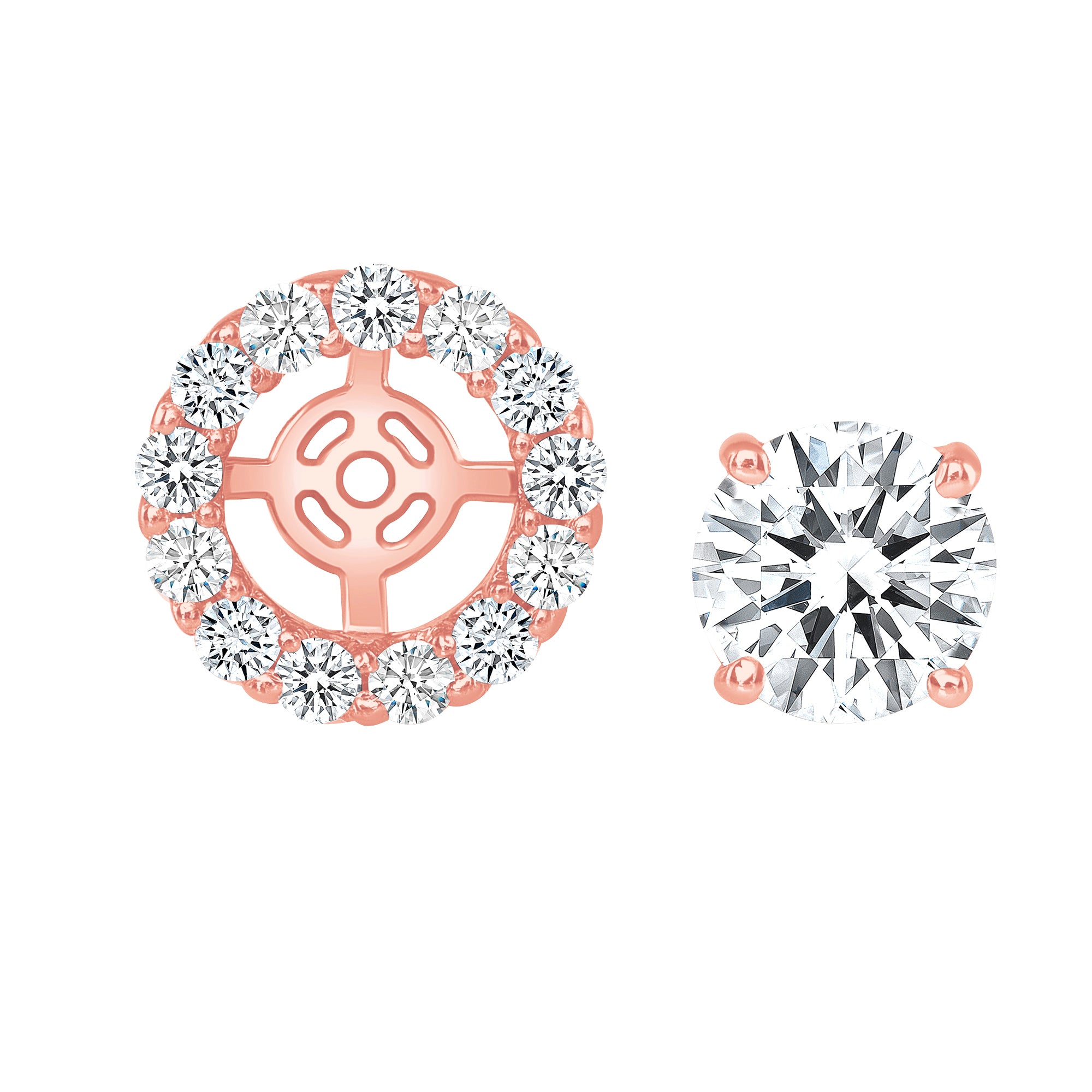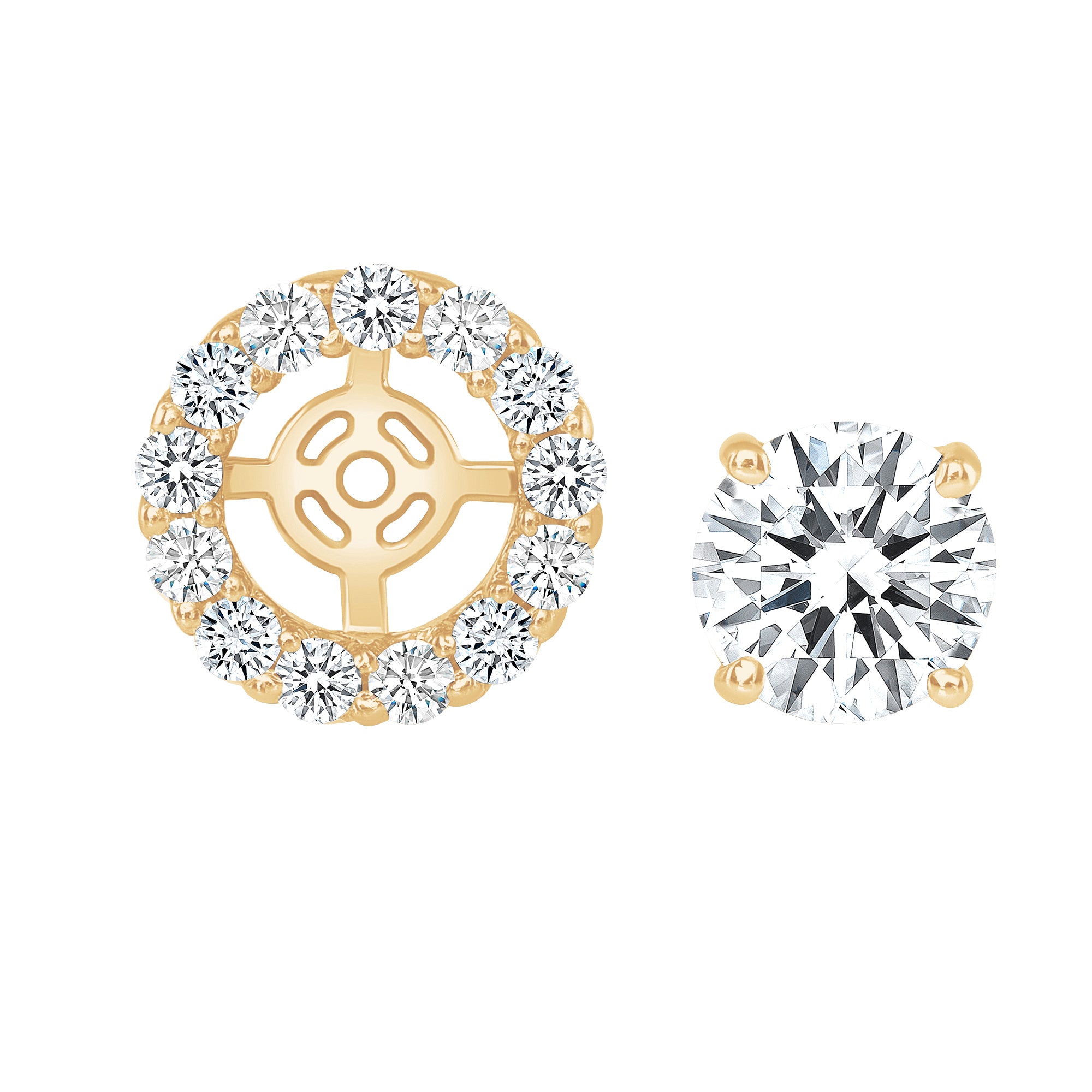 Detachable Halo Jacket Stud Earrings
Diamond Cut: Round Brilliant

Center Stone Diamond Color/Clarity: H/SI
Melee Diamonds Color/Clarity: H/SI
SKU: 

DPER4116
*Carat weight is for center stone and doesn't include detachable jacket carat weight. See total carat weight details below (may slightly vary):

1.5 Carat = Approx. 2.10 Total Carat Weight
2 Carats = Approx. 2.60-2.70 Total Carat Weight
3 Carats = Approx. 3.75 Total Carat Weight
All products are custom made to order and ship within two to three weeks. Enjoy complimentary overnight, insured shipping on all orders.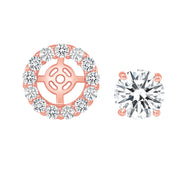 Detachable Halo Jacket Stud Earrings